Hello everyone!!!!
Happy Spring!!
The app of spring has been decided!  The app of spring is (drumroll)……Snapchat! So..what is snapchat? A good way to put it is instagram and texting combined. You can send snaps to individuals friends, not just pictures but  videos too. You can add text and even draw on your pictures and videos. Every person has a story on snapchat that can be updated with any picture or video you post, that only your frinds can see. Snapchat is my new favorite app for the following reasons:
****You can talk with your friends whenever you want-with pictures!!
****It is safe, no weirdo can acess any of your pictures.
****It's simple and fun!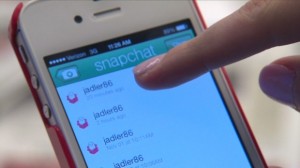 Comment below please:
Do you have snapchat?
If so do you like it?
If not you should get it~it's FREE